Our Values
Honest & Transparent
We carefully visit and screen socially responsible factories to be our proud partners, we currently supply products with efficient Chinese supply chain and transform the efficiency to accessible price for our customer.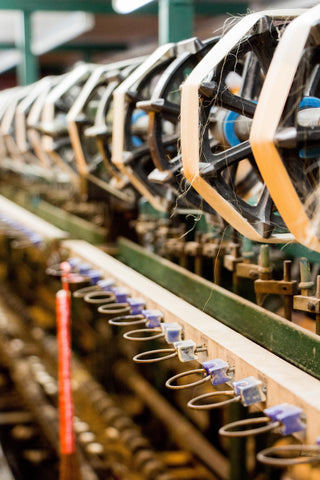 We insist on being honest and transparent from the start. Being honest means we fully embrace the fact that FIBFLX currently source its production from China, we want our customer to enjoy China's high efficiency in apparel supply chain while ensuring you're not benefiting from a sweatshop. 
As a small team of less than 20 staff, we spare no efforts to visit and screen likeminded companies that share the same values. We now partner with the highest quality factories we can find. They pay their workers a decent salary, work no more than 40 hours per week, provide good working conditions, and advocate and invest in female employees.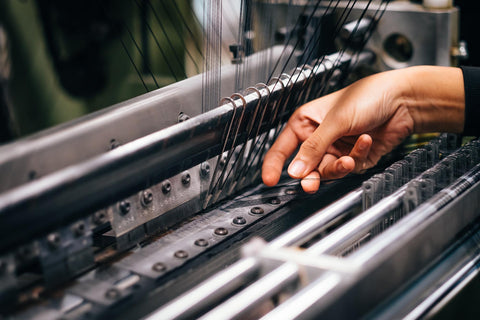 Approachable
We currently base our supply chain in China with its unbeatable productivity, we transform the efficiency to accessible prices for our customers.
Our design team sets out to create clothing that meets the need of modern women's fast-paced lifestyle and inspires women to feel confident about themselves. We do this by creating unique, unfussy, minimal products that speak to our own lifestyle, vision and passion as well as designing pieces that are accessible to everyone.
Owning a luxe pure cashmere shouldn't feel like you're taking out a mortgage, but your closet shouldn't be a dressing room from the '80s either. We design pieces that are durable, wearable, creative yet reasonably priced. For example, a large percentage of our essential collection consists of cashmere. Since China is the biggest cashmere supplier, by sourcing directly from local sheep farmers, partnering up with the best manufacturers and vowing to transfer price advantages to our customer without retail margins, we believe we can create a best case scenario for all the parties.
Conscious & Responsible
We care about the environment, social issues, and our corporate social responsibility.
Fibflx is dedicated to being a company that, with every product it brings to the market, positively impacts our community and the environment.
As seen on our Sustainable Approach Link
Diverse and Dedicated to Empowering Women
Diverse but dedicated team vowing to empower women to become strong societal assets.
We're a team of focused and critical thinkers coming from distinct backgrounds and bring contrasting ideas and perspectives to the table. 
We take the time to consider the way and occasion our clothes are worn. We're committed to a future where women can grow and realize their full potential. We are dedicated to facilitating women as equal partners in fostering and strengthening their families, communities and society. Our goal is to empower women to lead a much better lives and become a strong asset to the society.