Why Choose Cashmere
What Is Cashmere?
Cashmere is a type of wool that comes from Kashmir Goats. They have two layers of coats, the coarse outer layer and the ultra soft under layer. The rouge outer layer protects the goats from the elements, and the cashmere we wear comes from the under layer. We only use the under coat because it has the most fine and soft fibers that can be spun into cashmere yarn and fabric.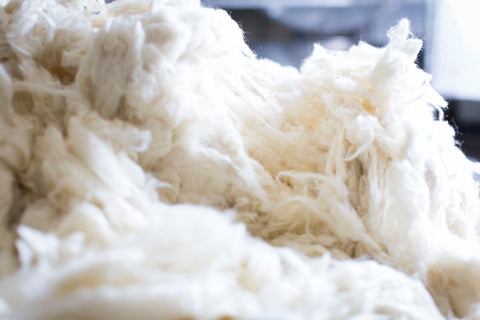 Where Does Cashmere Come From?
Kashmir Goats are named after a region in India called Kashmir. People there, and in Nepal, started producing and making cashmere around the hundreds of years ago. Later, cashmere production expanded to the west and cashmere clothes gained popularity worldwide. Now, cashmere is mostly produced in Mongolia and China.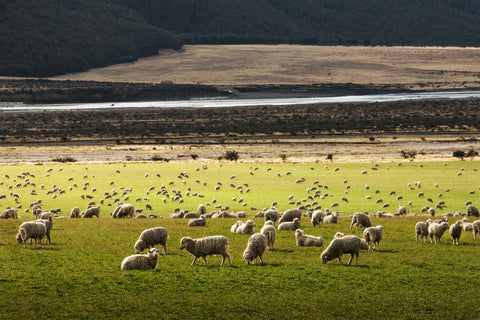 Fibflx's supply chain is in China. By sourcing and manufacturing in the same place, it reduces transportation cost, transferring this cost advantage to our customers. Pollution can also be reduced, which aligns with our value of making positive climate change impact. Read more about Fibflx's values and production process.
Not All Cashmere Sweater is Created Equal
There are three different grades of cashmere, grade A being the best and grade C being the worst. Higher grade cashmere fabric is softer to touch, and better at retaining its shape. Cashmere fiber also come in different lengths, ranging from 28 to 42mm. Longer fibers are more expensive, since it's softer and better pilling resistance. Another aspect is the diameter of the cashmere fiber, varying from 15 to 19 microns. (For reference, our hair is around 70 microns). So cashmere fiber is extremely fine, and the thinner it is, the higher quality it is.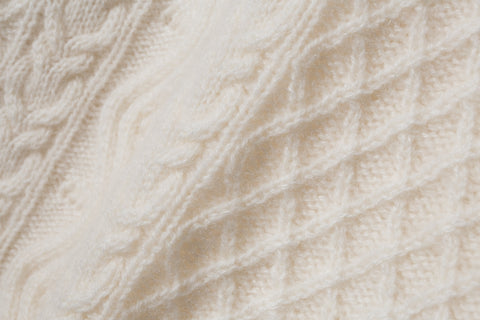 Fibflx only uses grade A cashmere to make sure our pure cashmere sweaters are long lasting. With our timeless designs, you'll be able to wear them year after year.
Is Cashmere Worth It?
A completely natural fiber, cashmere is able to keep us warm while being super lightweight - without any added synthetic materials. Known for being expensive, high quality cashmere clothing is actually a good investment. In the long run, cost per wear will decrease each year, spreading out the total cost of the sweater.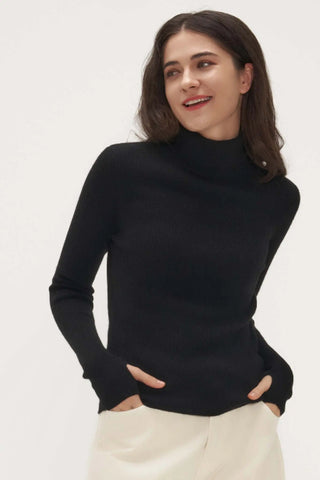 Compared to fast fashion styles, cashmere sweaters will be forever eleganted, and suited for all kinds of situations. Also, cashmere is super light weight for the amount of warmth it bring you. This provides great layering opportunities in colder weather.
Fibflx's production partners specialize in cashmere production, ensuring the sweaters are knit in capable hands. We offer a wide range of refined styles. The pure cashmere turtleneck is super flattering to your silhouette, and perfect for layering. And the cable knit pure cashere sweater can be worn alone indoors or in warmer weather.

How To Wash Cashmere Sweater?
See our cashmere and wool care guide to prolong your sweater's life!