Why Choose Merino Wool

Merino Wool is extremely fine, which makes it super soft, and perfect for next-to-skin wearing. Making it the perfect choice for your base layer.

Unlike regular wool, Merino Wool is non-irritating and itch free. Its fine fibers make it delicate and cozy on your skin.

Merino Wool is breathable and moisture wicking, so even when you're sweating, you won't feel a thing. Wear them on your sporting adventures to stay dry and warm.

Versatile and light weight, Merino Wool clothing is the perfect candidate for a travel buddy. It says wrinkle-free in your suitcase so you can have more time to experience life.

Thermo-regulating ability of Merino Wool allows it to be worn all seasons. It's breathable, so you can stay cool and fresh in the summer, while its air pockets help you stay warm in the winter.

Merino Wool is naturally anti-bacterial and static-proof, so you can get more wears in between washes.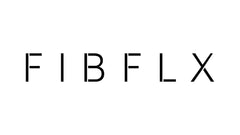 And this
Merino Wool boat neck sweater
is our go-to sweater for everyday wear.